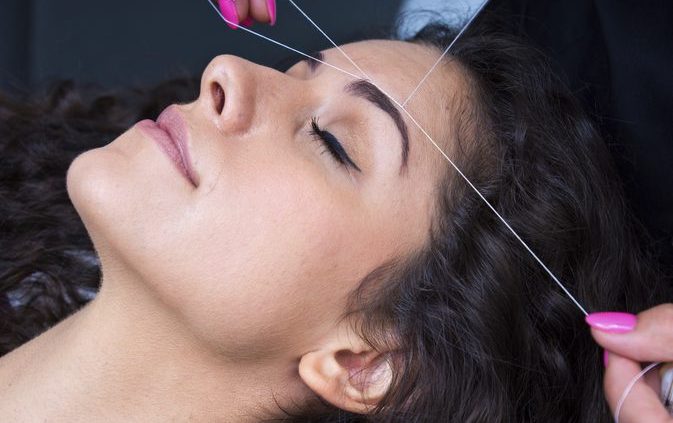 Enhance your beauty with perfect eyebrows
We have always said, well defined eyebrows will give us an expression and a more impressive look. And although many girls do not know the tips to achieve the perfect molding of the eyebrows according to their type of face, we tell you that innovations in aesthetics and beauty are advancing by leaps and bounds. Now you can wear beautiful eyebrows plucked with thread.
This technique is very popular because it is an inexpensive way to shave. In addition, the results are usually better than with other techniques because it does not damage the skin at all, nor the hair follicles. Few aesthetic centers offer this type of service to their clients, one of them is the Alexander A Salon, located Puerto Vallarta, Mexico.

A look with personality
If you consider that your eyebrows are very crowded or very thin, go ahead and try this hair removal system, but go to beauty experts who will give you quality and innovation in their services and treatments, one of the premises of the girls of the Alexander A Salon . Check the benefits of having using this technique:
It works very well in both men and women and for all types of short, long, fine or thick hair.

It is not complicated and it is easier than other techniques since you only need any thread that you can buy in any store.

It is a practice that does not present traumas or injuries to the skin, in comparison to waxing with tweezers or wax.

It is chemical free so it does not present adverse reactions such as allergies.




Plucking the eyebrows with thread is a more hygienic way since new pieces of rope are always used.

The process does not cause inflammation, excessive redness or rashes.




It works directly on the follicle without damaging it so it is gradually weakens and growth is delayed.

It is an excellent way to shape the eyebrow.
http://pvhairsalon.com/wp-content/uploads/2018/04/eyebrow-threading.jpg
448
673
Puerto Vallarta PV Hair Salon
http://pvhairsalon.com/wp-content/uploads/2020/06/alex-pvhairsalon.com-340x156-exact-size-060120v10.jpg
Puerto Vallarta PV Hair Salon
2018-03-23 13:24:57
2019-08-23 21:14:32
Enhance Your Beauty With Perfect Eyebrows